once again back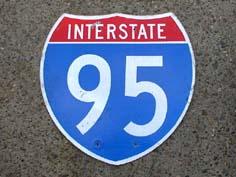 finally back to
the bridge
after far too many hours spent on the road. look for some serious postage ASAP. meantime, i've got some unpacking to do.
a handful o' gripes:
1) 95 sucks. i can't imagine a worse road. (the
jersey turnpike
doesn't count, since that's still technically 95.) wholly shit--what an awful stretch of asphalt.
2) interstate rest stops demonstrate a clear conspiracy to fatten us up even further.
3) mu'fuckers don't know how to drive.
4) washington DC makes no sense. (except for go-go.)
5) it is WAY too early for the halloween decorations to come out, despite their charm.